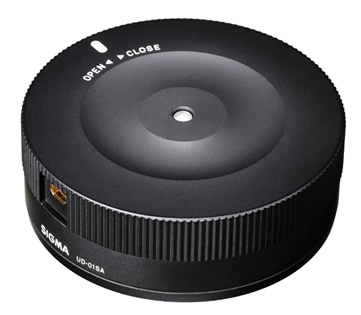 In my opinion, Sigma has made somewhat of a comeback in the past few years when it comes to camera lenses, in particular when it comes to image quality. I can only speak from a Canon perspective, but from friends and associates, I hear this holds true for other camera brands as well.
Something that can be rather annoying with lenses is focus micro adjustment or AF focus micro adjustment, as well as firmware updates. Manufacturers of lenses (and cameras) all seem to have different solutions, of varying degree.
Sigma has an accessory called the Sigma USB Dock, which is a rather simple device that connects to your computer via an USB cable. After installing the software, you simply connect your Sigma lens to the USB Dock and the software will query the Sigma database for firmware upgrades. It will also allow you to perform micro adjustments.
The firmware upgrade process is simple enough, but be careful when doing AF micro adjustments, it may affect your photographic results 🙂 The Sigma USB Dock does not support all Sigma lenses. You can find out more information about the Sigma USB Dock here: www.sigma-global.com/en/lenses/cas/product/accessories/usb-dock/