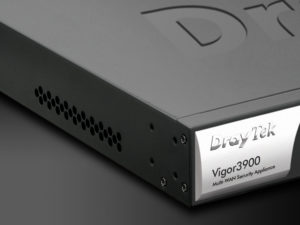 The DrayTek Vigor 3900 has been around for some time now. Sadly, this isn't exactly mirrored on the world wide web. The amount of documentation, samples, and FAQs is sparse; guides, and discussions are few. For a product in this class. And that's not very good at all.
DrayTek has always gone their own way, and it's usually a good way. The biggest problem, IMHO, is that you need to wrap your head around how the DrayTek engineers think. To add insult to injury, several of the "DrayTek websites" require you to have an account on their sites to download technical guides. I have no idea how this came to be, but it's not good. And, it's not like the good people at Clavister or ZyXEL is going to steal "ideas" from a DrayTek guide. #lol
I've toyed with quite a few firewalls. They all have their pros and cons. Well, almost all of them. Some only have cons, really. But I cannot for the life of me understand why DrayTek has such crap documentation, crap support information archives, and have to go their own way on every single administration user interface design. Because they really do make great products. Maybe they are a little bit too aware of that fact.
#draytek #network #security #firewall #vigor